Professor Natalya Ivanovna Butikova is an outstanding surgeon of the 20th century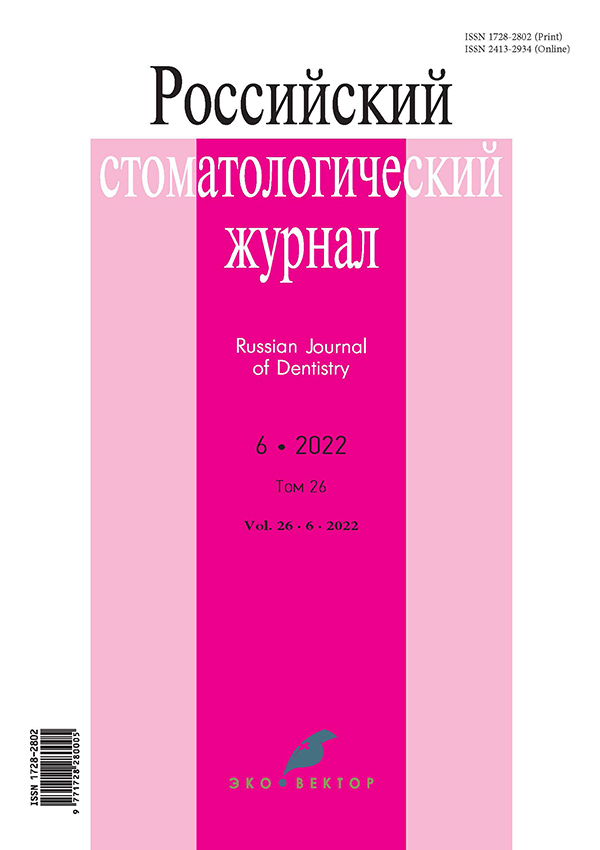 Authors: Iordanishvili A.K.1,2
Affiliations:

Military Medical Academy named after S.M. Kirov
St. Petersburg Medical-Social Institute

Issue: Vol 26, No 6 (2022)
Pages: 513-517
Section: Memory pages
Cite item
Full Text
Open Access

Access granted

Subscription or Fee Access
Abstract
Among the outstanding domestic maxillofacial, reconstructive, and plastic surgeons, one of the outstanding figures in the world of medicine and practical healthcare is Doctor of Medical Sciences, Professor Natalya Ivanovna Butikova.
The purpose of this study is to highlight the scientific, clinical, pedagogical, and social activities of the maxillofacial and plastic surgeon, Professor N.I. Butikova.
Based on an analysis of the domestic literature, we present the role of Professor N.I. Butikova in the creation and development of domestic maxillofacial and plastic surgery. Information on the life of a well-known surgeon in our country, one of the patriarchs of Russian pediatric traumatology and maxillofacial surgery, Professor Natalia Ivanovna Butikova, who turned 110 years old in 2020, is presented. The development of N.I. Butikova as a doctor, researcher, and teacher, and her activities during the Great Patriotic War are noted. The main direction of her scientific activities is in the development and improvement of methods for treating gunshot injuries of tissues in the maxillofacial region and neck and the rehabilitation of wounds with defects in the jaws and tissues of the oral region using bone autoplasty and Filatov's stalk. Natalya Ivanovna has improved the treatment of facial and neck burns and their consequences, as well as the surgical methods for eliminating mimic muscle paralysis. Her role in the development of oncostomatology, combustiology, pediatric traumatology, and orthopedics is revealed. N.I. Butikova has developed surgical methods to treat syndactyly in children < 1 year using zigzag incisions, improved the free tissue grafting and plasty methods with split skin grafts, and proposed an apparatus for preventing secondary contraction of skin grafts during transplantation. She is one of the pioneers of domestic maxillofacial surgery. N.I. Butikova, as a founder of domestic surgery, a creator of the school of pediatric traumatologists and orthopedists, as well as maxillofacial surgeons, is recognized as one of the patriarchs of national healthcare.
Full Text

About the authors
Military Medical Academy named after S.M. Kirov; St. Petersburg Medical-Social Institute
Author for correspondence.
Email: professoraki@mail.ru
ORCID iD: 0000-0003-0052-3277

MD, Dr. Sci. (Med.), Professor
Russian Federation, Saint Petersburg; Saint Petersburg
References
Gudkov VP, Iordanishvili AK. Military medicine — the most important component of the Great Victory. Saint Petersburg: Nordmedizdat; 2006. (In Russ).
Iordanishvili AK. History of stomatology (test tasks). Saint Petersburg: Chelovek; 2021. (In Russ).
Iordanishvili AK, Polens AA. Military dentists in the service of Fatherland. Voenno-Istoricheskii Zhurnal. 2002;6:67–71. (In Russ).
Iordanishvili AK. Military dentists and maxillofacial surgeons of Russia. Saint Petersburg: Nordmedizdat; 2000. (In Russ).
Prokhvatilov GI, Iordanishvili AK. Department of maxillofacial surgery and stomatology: a brief historical sketch. 75 years. Saint Petersburg: Nordmedizdat; 2004. (In Russ).
Supplementary files
Supplementary Files
Action
2.
Fig. 2. The grave of Professor N.I. Butikova and her husband Professor M.V. Mukhin in Saint Petersburg at the Theological Cemetery academic site.